10K Words - May 2022
Apparently, Confucius did not say "One Picture is Worth Ten Thousand Words" after all. It was an advertisement in a 1920s trade journal for the use of images in advertisements on the sides of streetcars. Even without the credibility of Confucius behind it, we think this saying has merit. Each month we share a few charts or images we consider noteworthy.
The drawdown in tech stocks remains in focus with carts from chrtr and a16z, while MarketWatch highlighted the inside selling that occured in 2021's tech IPOs ("You bought. They sold"). Retail investors who had a great time trading in 2020 and 2021 may have lost all that they gained, Morgan Stanley has estimated. The crypto space hasn't worked for punters either as correlation with tech stocks surges, as the Daily Shot charts, and the "hot" NFT space cools rapidly, as charted by NonFungible. Finally, fund managers surveyed by Bank of America have returned from briefly worrying about the Ukraine situation as their biggest tail risk to worrying about inflation and the interest rate environment.
Nasdaq Composite Drawdowns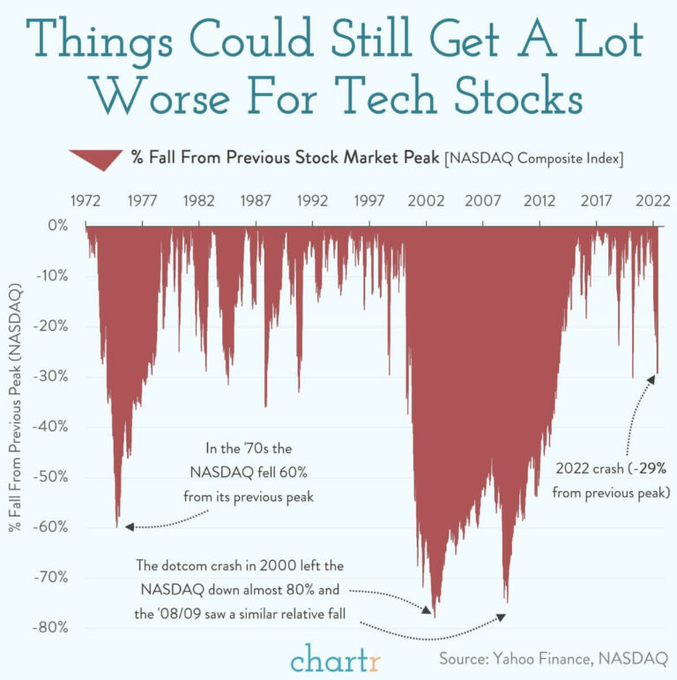 Source: chartr, @_Prathna
Forward Revenue Multiples on Listed Software Companies
Source: a16z, CapitalIQ
Insider sales at companies that went public in 2021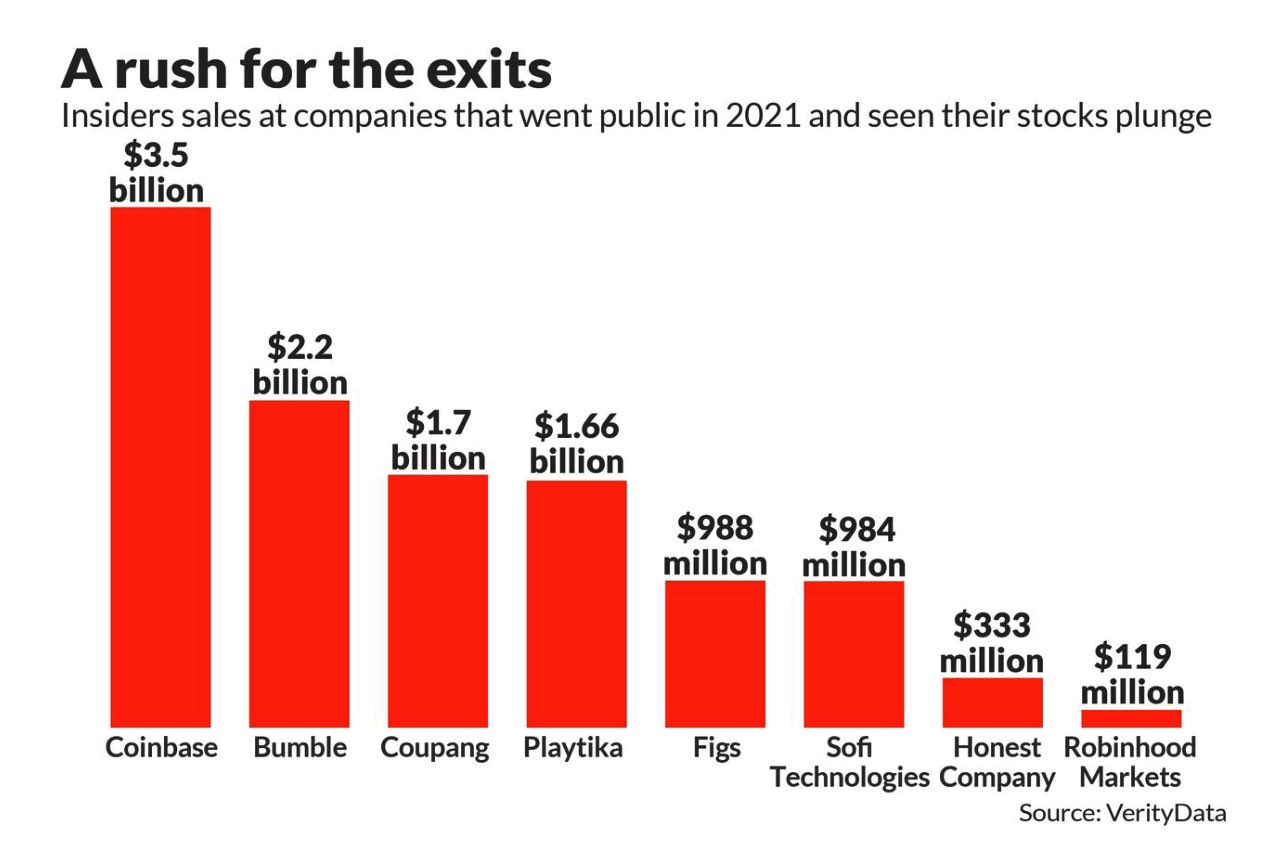 Source: MarketWatch, VerityData
Estimated gains and losses from US retail flows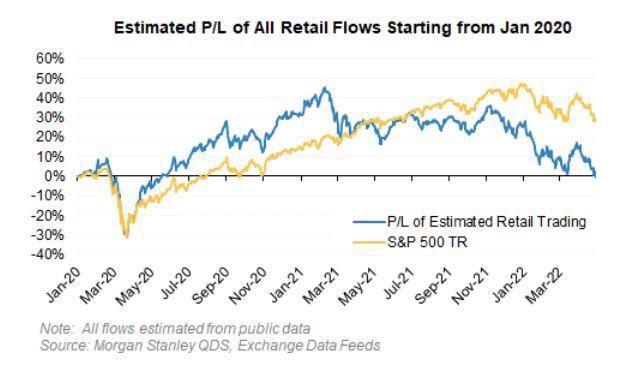 Source: Morgan Stanley, @trengriffin
Correlation between Nasdaq and Bitcoin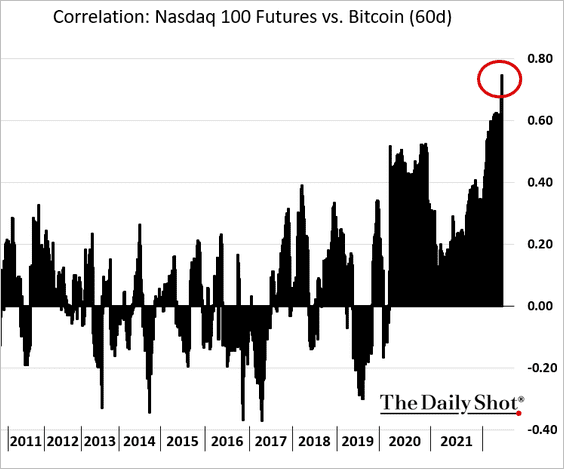 Source: The Daily Shot
Number of Non-Fungible Tokens (NFTs) sold
Source: NonFungible.com
May 2022 Fund Manager Survey for "biggest tail risk"
Source: Bank of America