Ten Thousand Words - June 2019
Apparently, Confucius didn't say "One Picture Worth Ten Thousand Words" after all. It was an advertisement in a 1920s trade journal for the use of images in advertisements on the sides of streetcars. Even without the credibility of Confucius behind it, we think this saying has merit. Each month we share a few charts or images we consider noteworthy.
Bond yields are in focus as the RBA cuts rates and speculation that the Federal Reserve will do the same increases. We get a look at the German 10-year bond and how its decline into negative yield mirrors the same event in 2016; a convergence between the US 10-year bond yield and the market's dividend yield; while Deutsche Bank says half the US market is choosing index funds now and Goldman Sachs' number crunchers show Australia's "growth" stocks are the world's most expensive. We like the chart from AKRO investiční společnost showing how banks have improved their capital position since the financial crisis; and finally we view hard evidence that software is where investment dollars are increasingly being spent.
2016 all over again? German 10-year bond yield then and now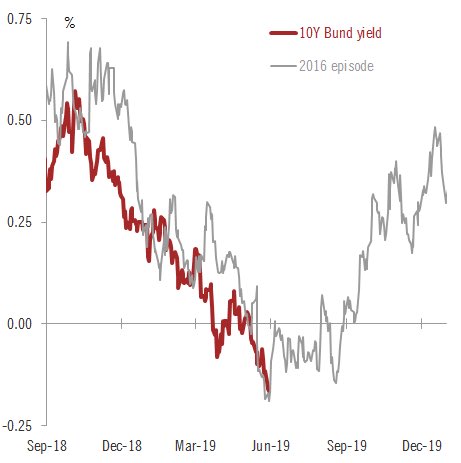 Source: @jsblokland, @fwred
US Bond Yield and Dividend Yield Converge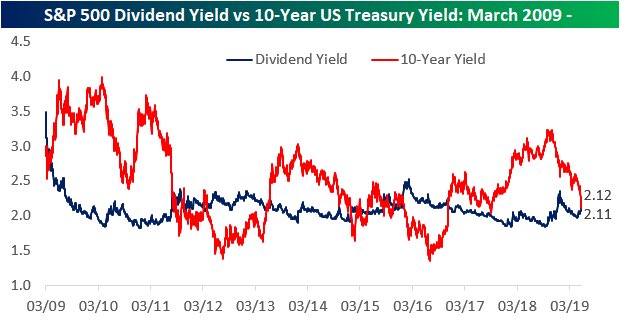 Source: @jsblokland, Bespoke
Half the US market is in index funds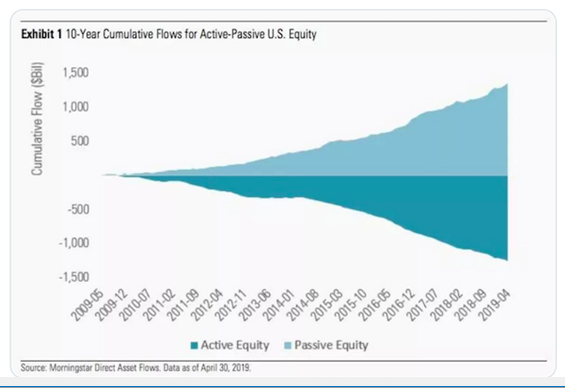 Source: Deutsche Bank, Morningstar
Australian growth stocks the world's most expensive
Source: AFR, Goldman Sachs
Dramatic improvement in the capital position of banks since the financial crisis
Source: CFA Institute,
AKRO investiční společnost, Bloomberg
Software is the fastest growing category of business investment in the US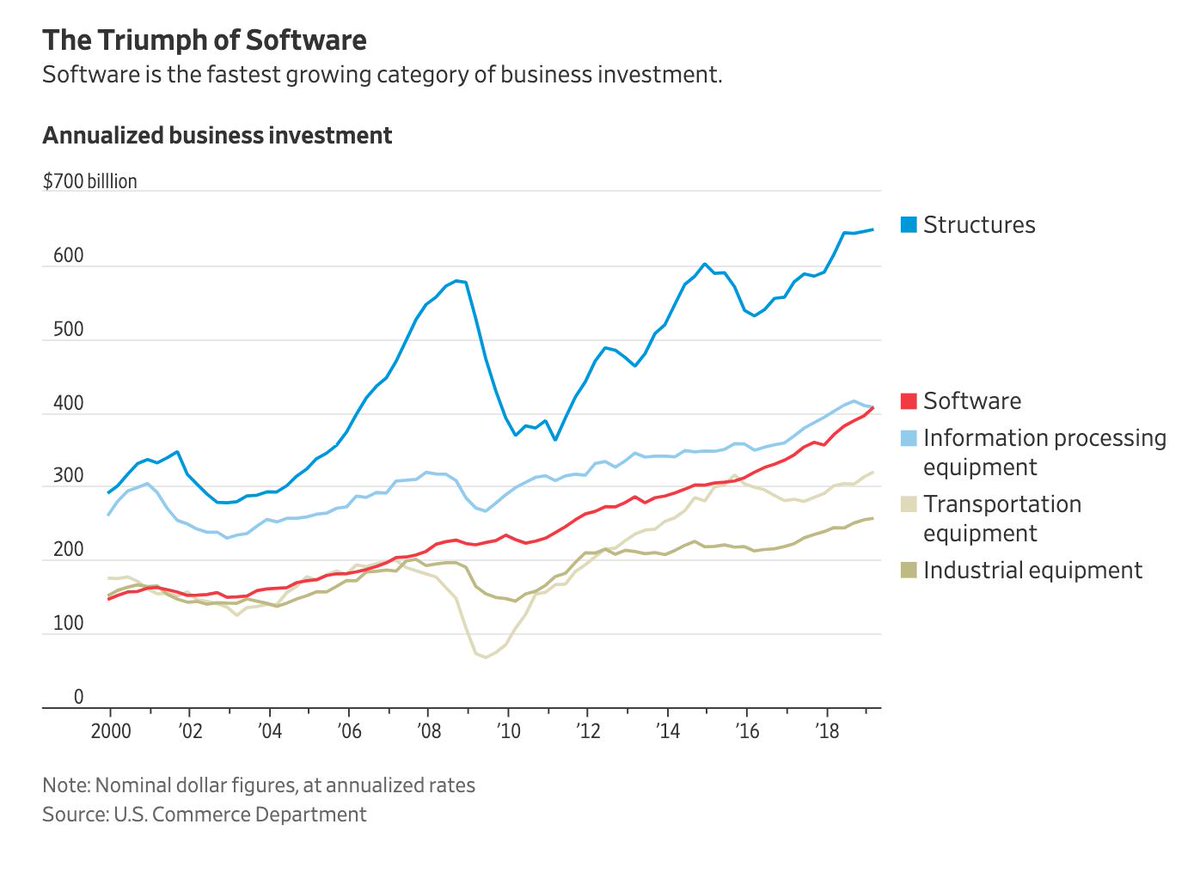 Source: WSJ, US Commerce Department