Ten Thousand Words - May 2019
Apparently, Confucius didn't say "One Picture Worth Ten Thousand Words" after all. It was an advertisement in a 1920s trade journal for the use of images in advertisements on the sides of streetcars. Even without the credibility of Confucius behind it, we think this saying has merit. Each month we share a few charts or images we consider noteworthy.

This weekend Australia votes to decide who will govern the nation and the two weeks following an election are typically buoyant for shares according to CommSec; staying with Australian equities we show micro cap EV/Revenue multiples in the context of revenue growth; over in the US we can see that: (a) the typical intra-year decline is 13.9% on JP Morgan's numbers; and that (b) even "God" would suffer significant draw-downs according to Apha Architect. Finally, we take a brief look courtesy of Racontuer at the chasm in capability between 5G and 4G mobile networks.
What happens to Australian shares when there is a federal election?
Here's the Friday afternoon odds on who will win the federal election
Source: www.oddschecker,com
ASX micro caps - Enterprise Value / Revenue relative to last 12 months' revenue growth
Source: Sentieo, Equitable Investors
US equities typically drop 13.9% during a year but deliver positive returns in 74% of years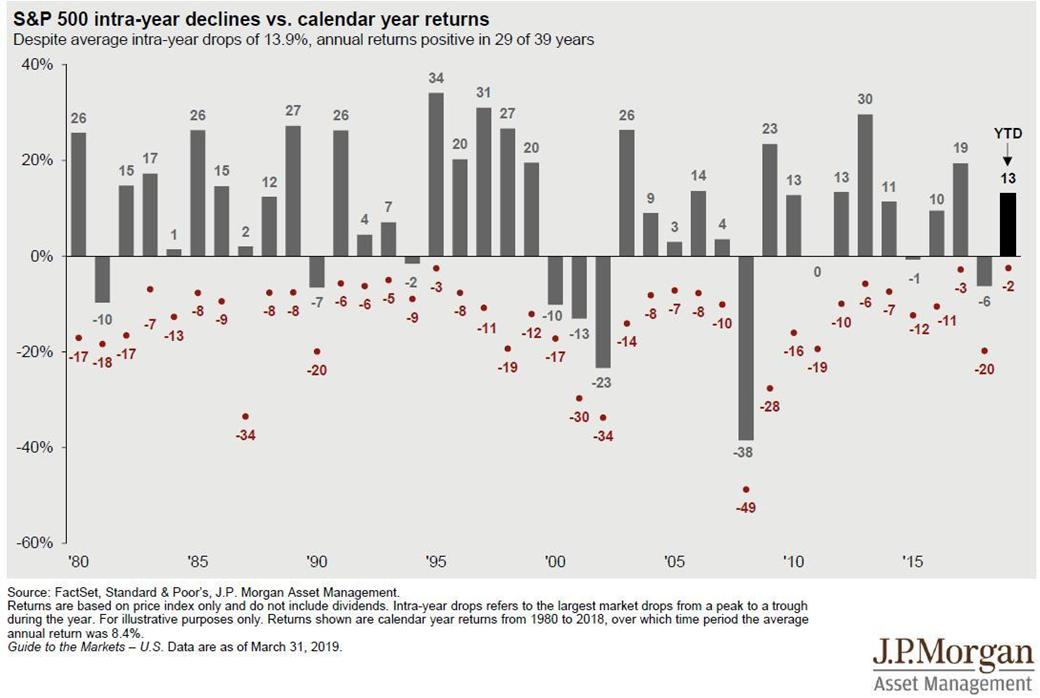 Source: @jsblokland, JP Morgan
With perfect foresight of the top stocks over 5 years, God would still have suffered significant declines (or "drawdowns") in the interim
Source: Alpha Architect
5G Mobile - a step-change in speed