Ten Thousand Words - March 2019
Apparently, Confucius didn't say "One Picture Worth Ten Thousand Words" after all. It was an advertisement in a 1920s trade journal for the use of images in advertisements on the sides of streetcars. Even without the credibility of Confucius behind it, we think this saying has merit. Each month we share a few charts or images we consider noteworthy.
Funeral parlour operator Invocare found Australia's death rate was unusually low in calendar 2018 but actuaries report life expectancy for a 65 year old is in decline in the UK; the rise of the machines as recognisers of imagery; Mohamed A. El-Erian highlights the negative yield boom; a pizza chain outperforms Google; and Equitable Investors' FIT Index series shows the smallest companies struggling to keep up over the past month.
Australian death volumes dip
Source: Invocare
UK data shows life expectancy at 65 is falling
Source: WSJ.com, Institute and Faculty of Actuaries
Artifical Intelligence:
neural networks are delivering human-level image recognition
Source: MMC Venture's "The State of AI: Divergence 2019"
The stock of securities trading at negative yields is now above $US9 trillion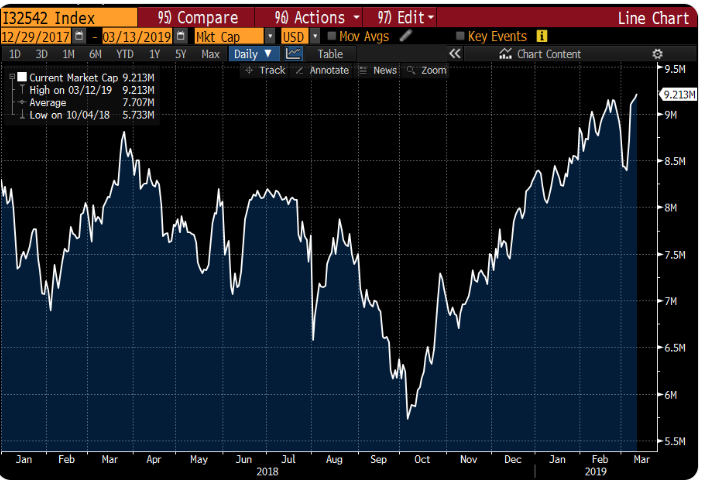 Source:
@elerianm / Allianz, Bloomberg
Who would have thought that pizza would outperform Google?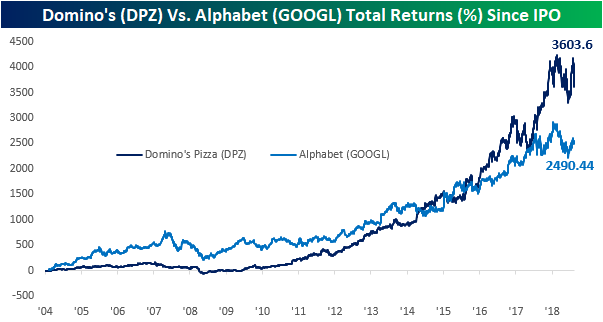 Source:Bespoke Premium
Equitable Investors FIT Index Series - sector performance over the past month
Equitable Investors FIT Index Series - performance over the past month by market cap band
Source:Sentieo, Google, Equitable Investors